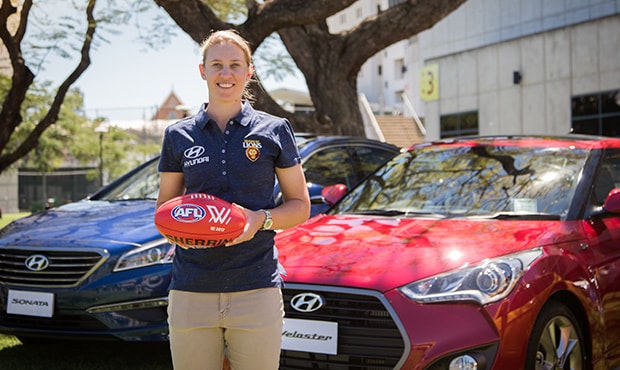 Brisbane Heat Women's Captain Delissa Kimmince has committed to the Lions, becoming the Club's second rookie.
Kimmince's signing coincides with the announcement of Hyundai Motor Company Australia as the inaugural Major Partner, alongside Support Partner Epic Pharmacy.
The 27-year-old cricket all-rounder was a key player in the Queensland Fire side that won the WT20 competition in 2014, a season she was also named Queensland's Female Cricketer of the Year.
A defender, Kimmince is listed with Yeronga South Brisbane in the QWAFL.
Brisbane Lions Women's CEO Breeanna Brock said the Club was delighted to secure Kimmince.
"Delissa has established herself as one of Australia's leading cricket all-rounders and we are excited to see her potential in the AFL Women's competition.
"Delissa shows plenty of poise and is cool under pressure. She'll only add to the depth of our list."
Latest Women's Team News:
The views in this article are those of the author and not necessarily those of the AFL or its clubs