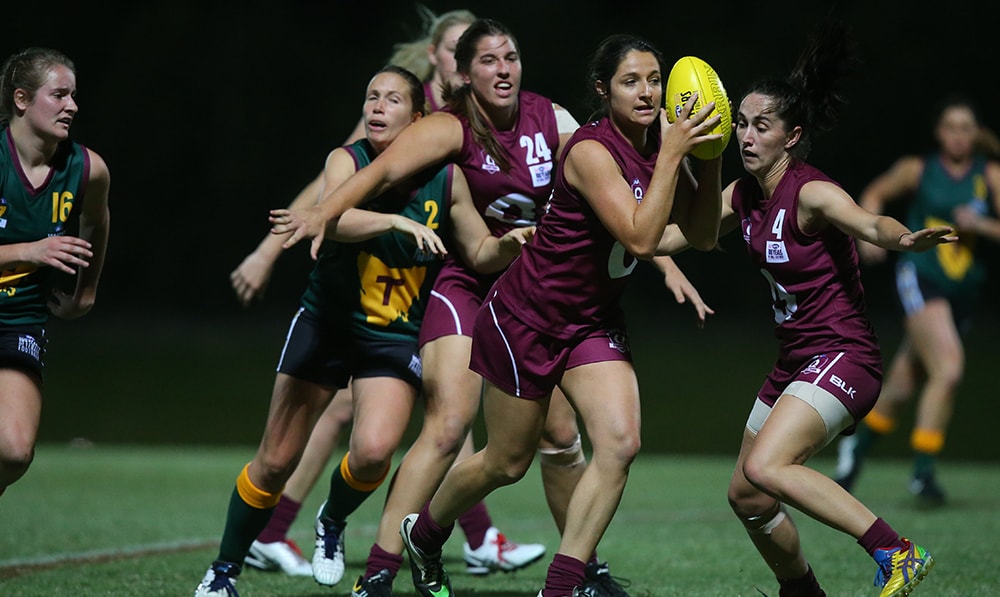 The Brisbane Lions have signed three free agents ahead of the 2017 AFL Women's season.
Jordan Membrey, Caitlin Collins and Shannon Campbell will complete the team following the drafting of 18 players at the inaugural AFL Women's Draft earlier this month.
The free agents were picked up under the Free Agency rules which provide an opportunity for athletes who were not picked up in the National AFL Women's Draft to nominate outside of their chosen state.
Brisbane Lions Women's CEO Breeanna Brock was pleased with the signing of these talent sportswomen and is excited for the upcoming inaugural AFL Women's season.
"It's great to have our team finally complete and shows the depth of talent in Queensland is healthy," said Brock.
"Our three free agents will complement our team well and we cannot wait to see them in action alongside the rest of the team."
The players begin pre-season training on the 21st of November.
Age: 21
Position: Defender
Recruited from: Yeronga
Occupation: Lab Assistant at Greenslopes Hospital
Place of birth: Brisbane
An ex-Queensland youth girls player, Collins is a medium-sized tall defender and is impressive in her intercept marking across the half back. Collins is a stronger body which comes in handy in the contest and she can read the ball coming in really well. On the field, Collins will either defend or take intercept marks as well as using the ball really well by foot on the way out. A late season bolter, Collins has been on the radar for awhile but her work commitments have made it difficult to fully commit to our state and academy programs previously.
Age: 20
Position: Defender
Recruited from: Wilston Grange
Occupation: Studying Bachelor of Paramedic Science (on a soccer scholarship) in the USA
Place of birth: Sunshine Coast
An ex All-Australian Youth Girls player, Campbell has an elite right kick and is also very good in the air above her head. A medium tall defender, Collins often does the kicking duties. This year, she has missed a lot of AFL as she's been in the United States completing a soccer program.
Age: 20
Position: Midfielder
Recruited from: Coolangatta
Occupation: Studying (Bachelor of Secondary Education)
Place of birth: Carlton
Membrey is a 2014 Youth Girls player who plays for Coolangatta in the QWAFL and was best on ground in the Gold Coast SUNS v Brisbane Lions exhibition game earlier this year. Membrey is a medium-sized utility who can play at both ends of the ground or as an explosive midfielder. Her first few steps make her difficult to tackle and has a good run and carry through the middle of the ground.
More AFL Women's
The views in this article are those of the author and not necessarily those of the AFL or its clubs