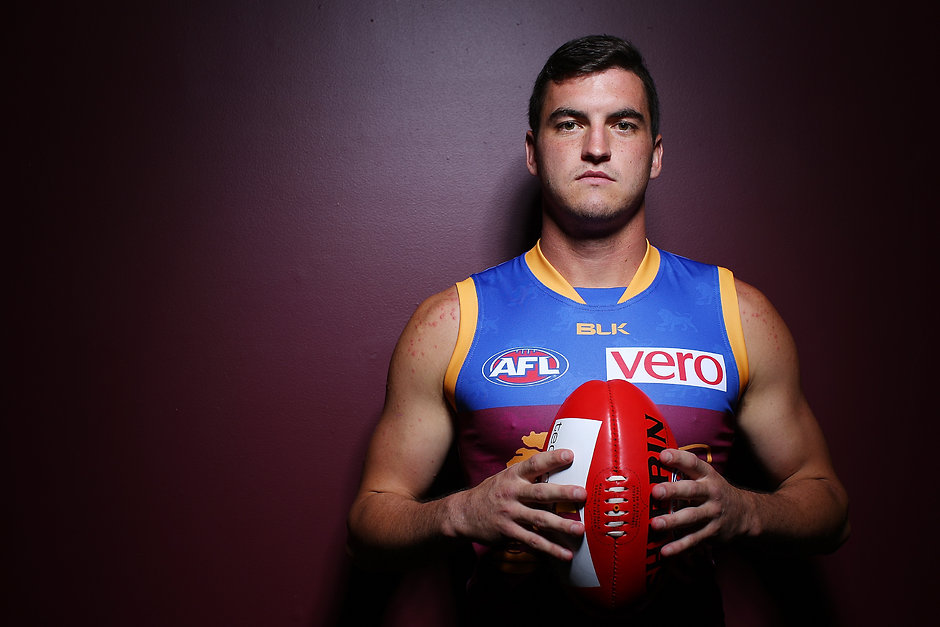 Tom Rockliff is locked and loaded on making 2017 his best year yet.
The prolific midfielder and former All Australian said he was refreshed and ready to attack a new preseason with a total focus on team success for the Lions.
"I'm really excited about 2017 and moving forward," Rockliff told Radio SEN in an interview to help promote the Movember charity.
"I'm really excited about the direction the Club is heading and we have some really exciting young talent and I'm glad that I'm going to be part of it and show the group and help out where I can and improve on past performances."
Rockliff said he had a number of discussions with new Senior Coach Chris Fagan and was totally comfortable with a Club-wide review of the leadership process.
"Across the competition, when a new coach comes on board, they review everything … everyone gets a fresh start, we put our best foot forward and we all move forward together," he said.
"Chris outlined clearly to me that there will be a process that we go through to select the leaders for 2017. If I remain captain, then I remain captain and, if not, I'll fully support who it is.
"That's not why I play football. You play for team success. I'm really excited for what Chris can do for our playing group, as well as (new Football General Manager) Dave Noble.
"Chris has got a really clear process for us moving forward … to get us back up there and have sustained success.
"He's been really up front with me and that's what you want as a player, you just want honesty … he has a really heavy focus on development which is important for our young group, as well as player buy-in."
Rockliff said speculation during the Trade Period that he had met with other Clubs was off the mark, and he said a Melbourne meeting with Fagan and Noble during the Trade Period had produced a good, positive result.
"Once we had that meeting, [the plan] was just to go away and have some thinking time and work out what was best for me and what was best for the football Club," said Rockliff.
"In the end, we both came to the decision that it was best if I stayed and continue to improve and help rebuild this football club.
"It'll be an exciting period for the football Club to go on this journey together for 2017 and beyond."
Trending news:
Hahn excited to be NEAFL Coach
2017 Memberships are now on sale
The views in this article are those of the author and not necessarily those of the AFL or its clubs