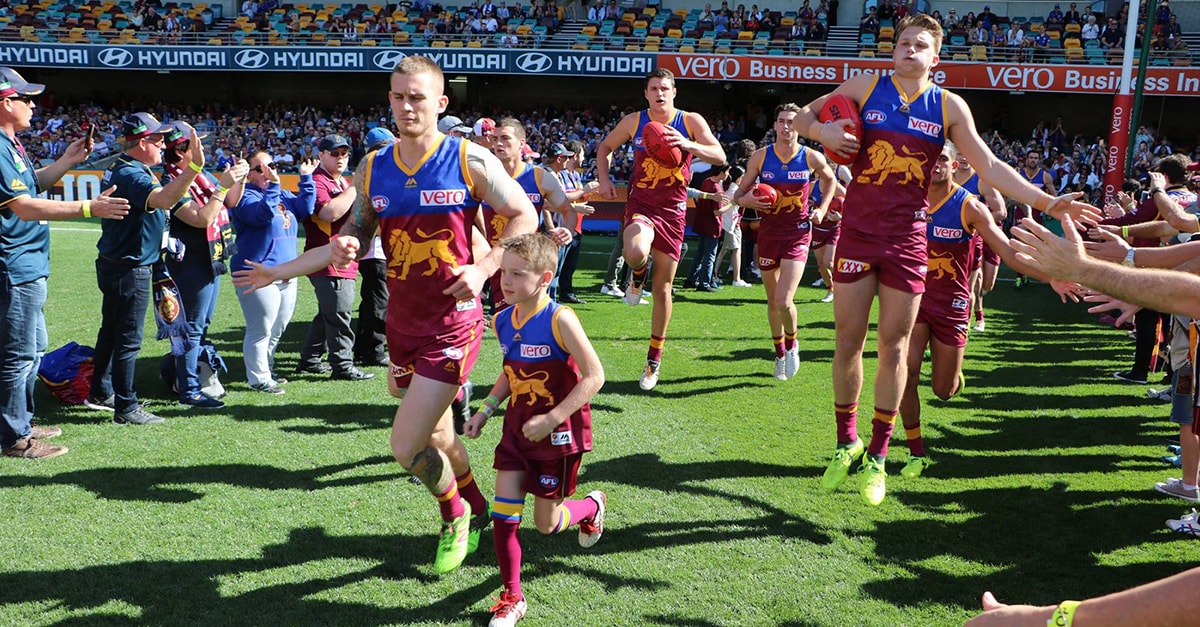 The last two rounds of our 2017 AFL season were dedicated to celebrating our wonderful members with Members Rounds in both Victoria and Queensland.
Round 22 at the MCG kicked off the festivities with Members Round in Victoria.
Some of our most loyal Victorian Members had the opportunity to participate in a range of exciting pre and post-match money can't buy experiences.
Our Junior Mascot, Noah Chaffey, led the team through a guard of honour made up of our 2017 Victorian Player Sponsors before taking the field for their final away game of the season against the Demons.
After the match, five members who had been with us at every game in Melbourne this season were rewarded with an exclusive guernsey presentation down in the change rooms.
After the excitement of Members Round in Victoria, we returned home to begin preparations for our Queensland Members Round at the Gabba against North Melbourne.
We were treated to a cracking sunny afternoon as Queensland Junior Mascot, Colin Buchbach, led the boys to the field for the last time through a 50-member strong guard of honour.
Long standing member, Kerry Bellingham won us the toss and we were off to a great start for Members Round in Queensland.
Meanwhile, in the stadium we were surprising members with a Lions Lucky Dip containing an array of goodies to thank our members for their support in 2017.
We also selected 10 lucky members to receive an upgrade to the newly appointed Lions Lounge Room. The fully catered experience truly brought new meaning to watching the footy from the comfort of your own couch!
After the final whistle, we achieved a massive feat and a club record with an on field guernsey involving our entire 48 man playing list and 48 eager members. Despite the result, our members and players were all smiles and another successful Members Round was capped off.
Thank you again to our amazing members for your support in 2017. We look forward to seeing you in 2018!
The views in this article are those of the author and not necessarily those of the AFL or its clubs