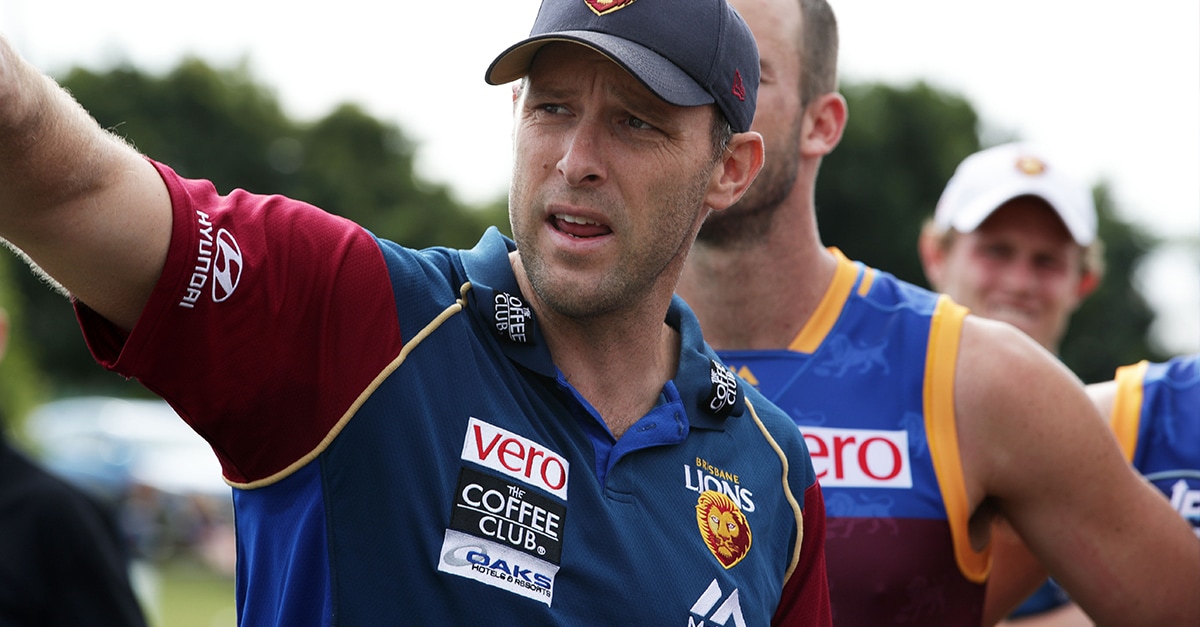 Brisbane's hopes of going back-to-back were dashed on Saturday but Coach Mitch Hahn said the 'little wins' along the way this season points to a bright future at the Club.
The defending premier was confident that they would be able to keep their finals record in the NEAFL, but in the end they were outplayed by Aspley at Graham Rd.
Hahn said it was disappointing that his side was unable to progress past the first week of finals.
"Aspley came with a really good game plan, and they were too good for us, so full credit to them," he told neafl.com.au.
"We were confident that if we played our best football, we would give ourselves a chance to win the game but unfortunately, we didn't."
The injury to defender Jack Frost in the first quarter certainly did not help, as the Lions had to reshuffle their line up and play with two less rotations than Aspley rather than one.
Brisbane had recovered from their six losses in a row remaining undefeated in their last six games to cement a place in the finals, but Hahn admits it might have come at a cost.
"I think for us being up for the last six weeks, after we had that slump in the middle of the season, maybe did hurt us," he said.
Although disappointed, Hahn knows that overall it has been another solid year of development for the Club.
"We feel as a footy club as a whole we are on the right track, and for us, it is all about the little wins, and we have certainly had a lot of those over the year," he said.
Some of those little wins were clear to see on Saturday with Sam Skinner's brilliant performance down back and first-year players Toby Wooller and Brandon Starcevich playing well up forward.
"For Sam Skinner to come back after his third knee reconstruction and finish of the year, Brandon Starcevich getting four AFL games under his belt and the progression of Toby Wooller, has been really pleasing," Hahn said.
For Hahn personally, it has been a learning curve this year, but he believes it has made him a better coach.
"It's been a great learning curve for me this year because it's been a completely different feel to what it was last year because our playing dynamic was different," he said.
"Last year, it was more first-year players and second-year guys looking to hold a list position or earn another contract from Fages, who hadn't seen a lot of them play.
"This year, we had a lot more experienced guys that have played a fair bit of AFL footy.
"It has been an indifferent year, but I have had a lot of support from the other coaches, and I think I will certainly be a better coach for it, as frustrating it has been at times."
The hope now for the Lions is their players come back from their break refreshed ready for a big pre-season to tackle 2019 head-on.
"We have had some pleasing aspects this year, and we hope these guys can have big pre-seasons and come back bigger and better, pushing for AFL selection," Hahn said.
The views in this article are those of the author and not necessarily those of the AFL or its clubs