Alastair Lynch admits during his AFL career he believed his time had passed for the chance to reach an AFL Grand Final. He was 33 years old, in his 14th AFL season at the back end of his career when he was gifted his first chance in 2001.
"For so long I never thought I'd have the opportunity to play in a Grand Final," Lynch told lions.com.au as part of their Premiership Pride series.
The tall forward had a unique standing in the team, having played separately for the Fitzroy Lions, the Brisbane Bears and then finally the merged Brisbane Lions football club.
All three clubs endured incredibly tough times so reaching such a milestone, like an AFL Grand Final, never seemed possible.
But there he was, at the 'G', on September 29th 2001, about to run out to 91,000 screaming fans.
"You don't really hear the boos and cheers as such, you just hear this sonic boom. That noise is incredible," Lynch said.
"You hear people talk about the hairs on the back of your neck standing on end and it certainly did then.
Lynch remembers the Lions were on the backfoot in the first half against Essendon, but heading into the rooms at the break they remained calm.
"There was no panic at halftime at all," he said.
"Leigh used to always just reinforce to us 'stick to the game plan, it will turn.
"And it did, it turned every time."
There was another halftime memory, that was rather unsavoury.
"Justin Lepptisch did throw up on my boot," he said
"That was my major recollection of halftime in the 2001 Grand Final. Spew on my boot."
As they had all year, the Lions came out firing in the second term. They kicked six goals in the third quarter to head into the final stanza with a two-goal lead.
"One of the great strengths of our team was that we never got carried away with where we were. We just kept grinding away," Lynch said.
Lynch would kick two goals for the afternoon, with the Lions ultimately defeating the Bombers by 26 points.
"When the siren went, that's the time when everything just comes into that one moment," Lynch said.
"With that final siren, that shot, surge, of adrenalin through everyone, they thought 'yeah, you've hit the finish line.' It was an incredible sensation.
"It was a great moment to have the ball in my hand. I think just after that I was in a loving embrace with Chris Scott on the ground which was funny."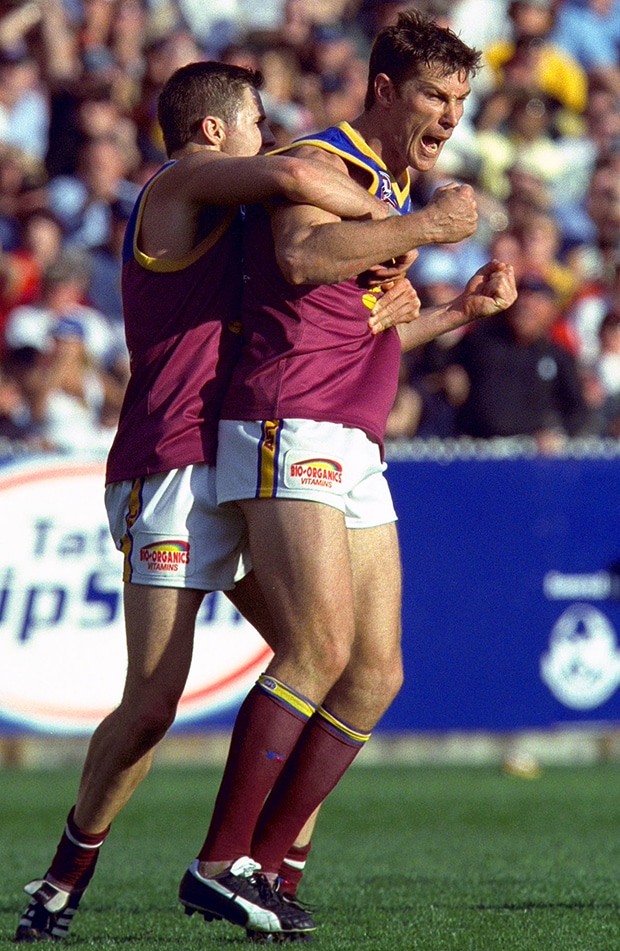 For Lynch, the most special part of the history-making premiership, was what it meant for Fitzroy supporters. He had played for the now-defunct club from 1988-1993 before moving north.
"Having seen the passionate Fitzroy supporters and what they'd gone through. And that was, players leaving, including myself," he said.
That afternoon Lynch and his teammate had given those Fitzroy supporters reason to celebrate.
"You can just see the elation on their face," he said.
"Brisbane Lions is so much about the Fitzroy footy club.
"Doing the lap of honour, that was great, because you saw those supporters.
"Not since 1944 had that supporter base seen the ultimate success and they did that day. It was a very good day for that reason."
Lynch would go on to play in another three consecutive AFL Grand Finals for the Lions, returning to Brisbane with three flags.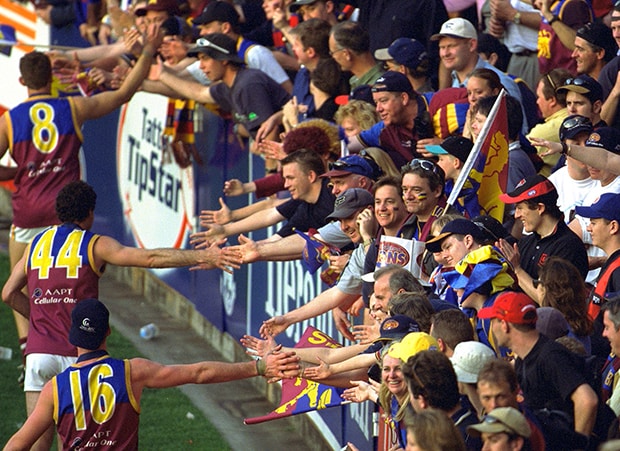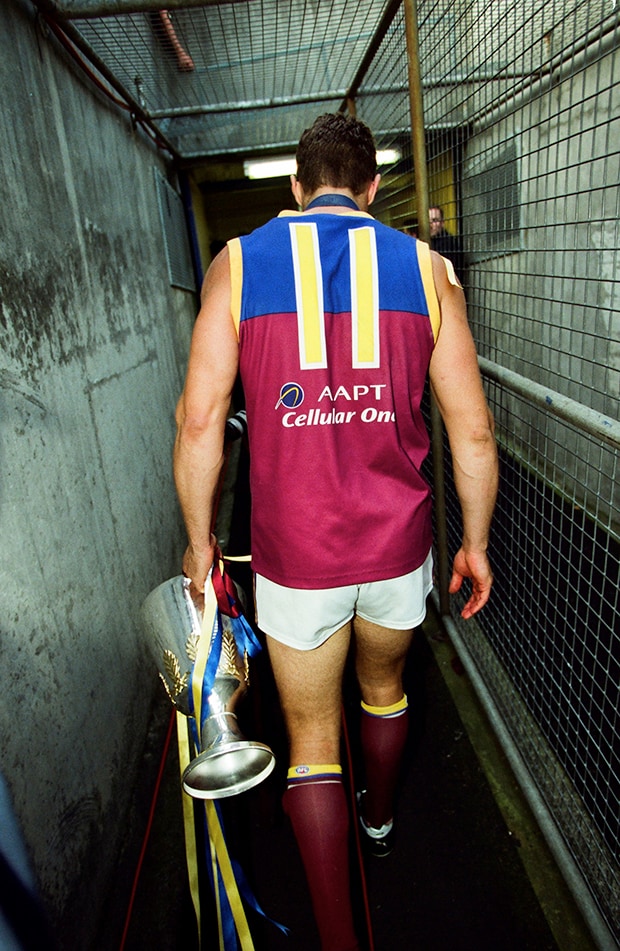 Previous episodes of the Premiership Pride:
Episode Three: Marcus Ashcroft