Friday 18 December
The boys enjoyed their last training session of the year before they head away for Christmas break. They'll be back to it on Monday 4 January.
Rhys Mathieson loves to fly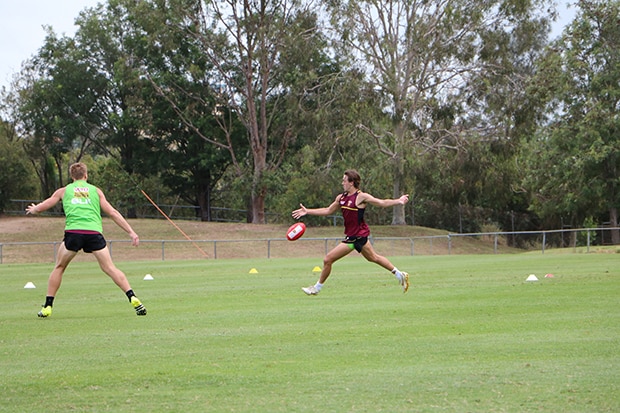 Rhys Mathieson goes in for a kick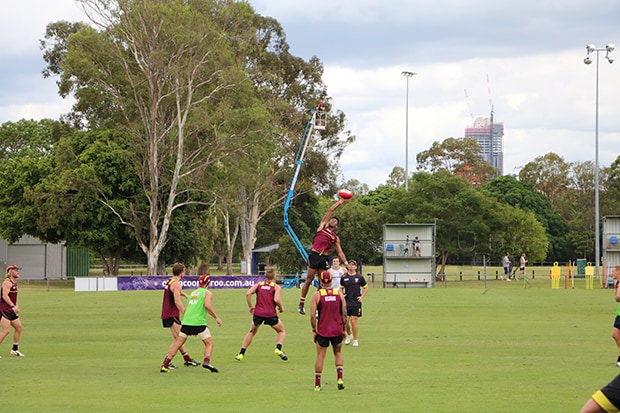 Archie Smith can jump!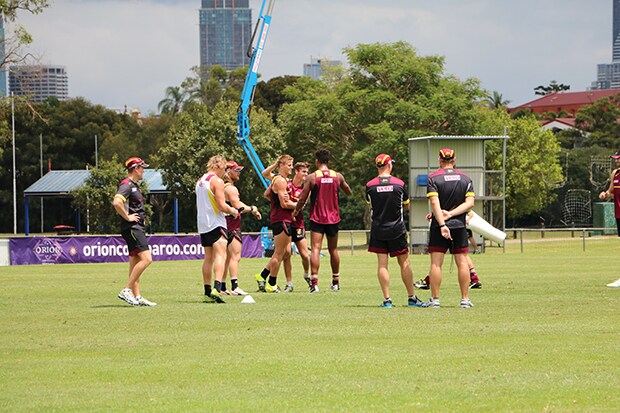 The boys get around Jarrad Jansen after his goal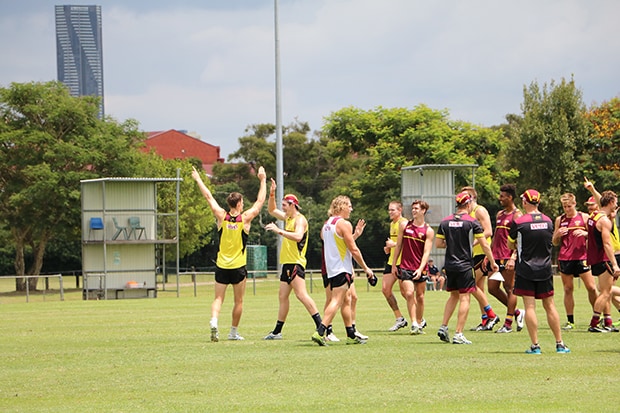 Justin Clarke celebrates a goal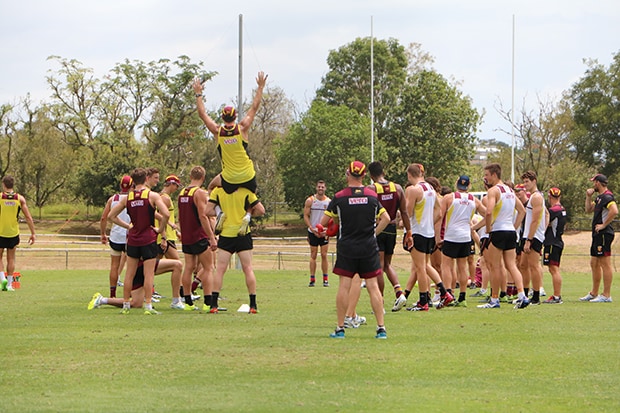 Michael Close lines up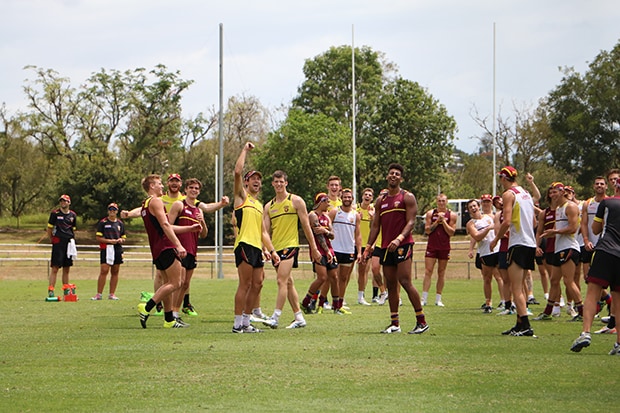 The boys celebrate a goal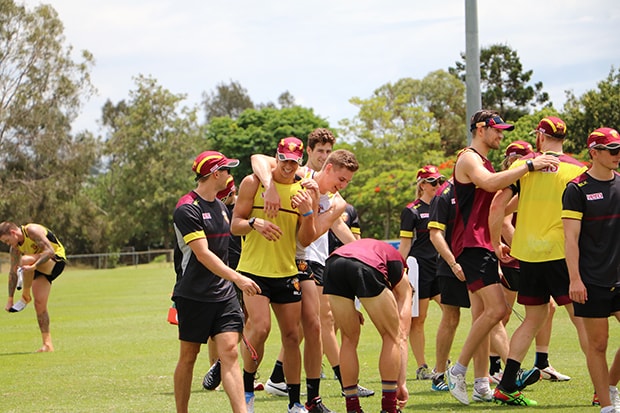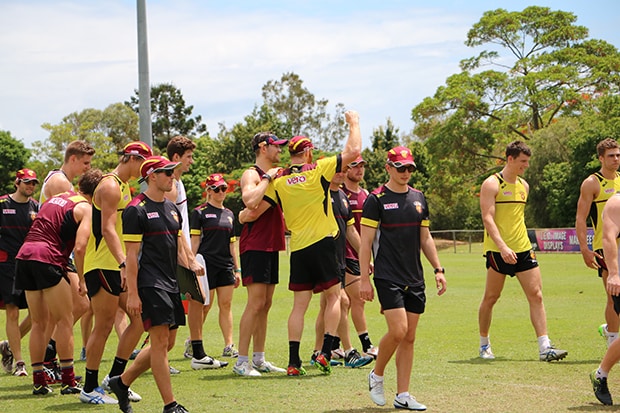 School's out!
Wednesday 16 December
Hot and muggy conditions out on the track but the boys smashed it in their second-last training session of the year!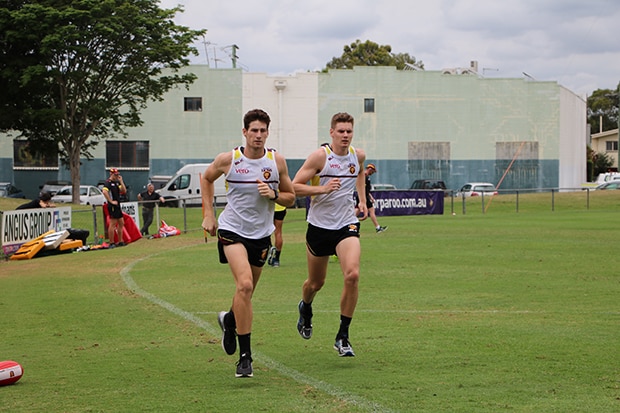 Jono Freeman and Matt Hammelmann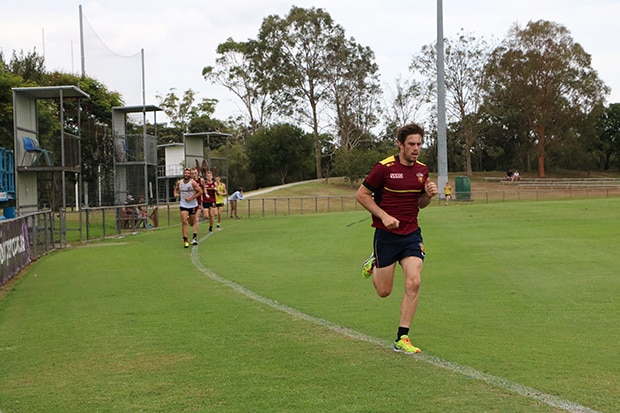 Ryan Bastinac leads the pack today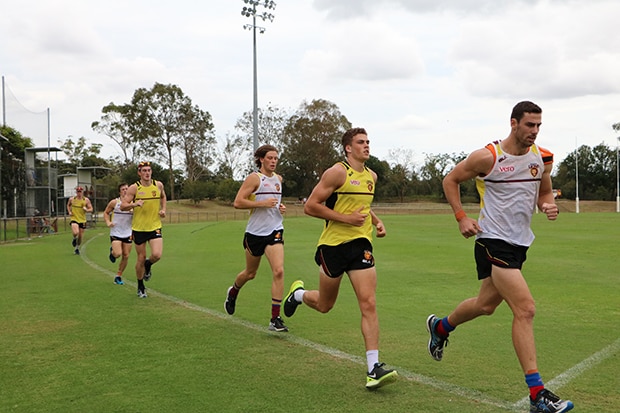 Boys looking strong... Michael Close, Tom Cutler, Josh Watts, Dan McStay, Lewy Taylor (R-L)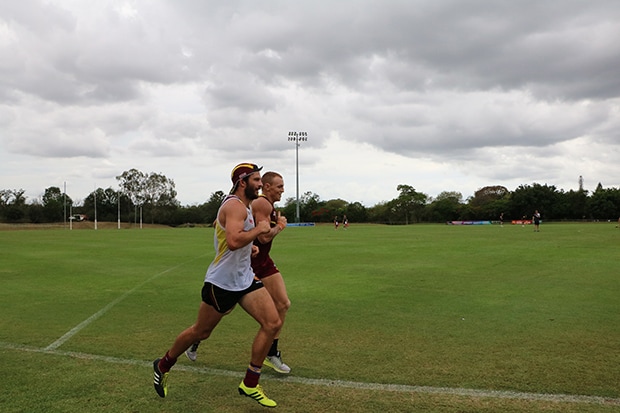 Rohan Bewick and Mitch Robinson stick together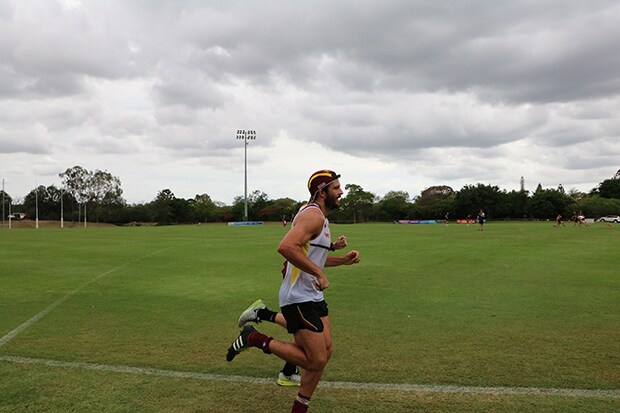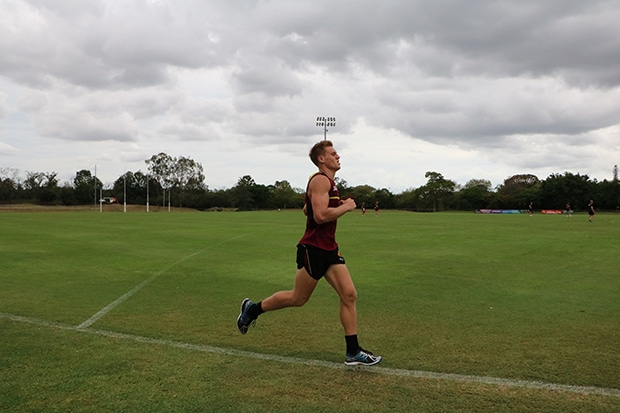 Jarrad Jansen looking strong
Josh Clayton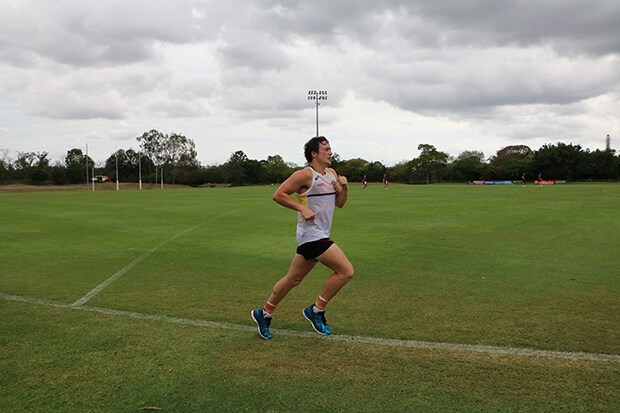 Lewy Taylor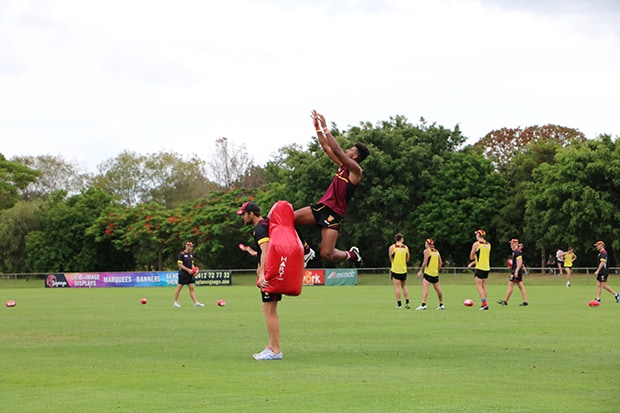 Archie Smith takes a mark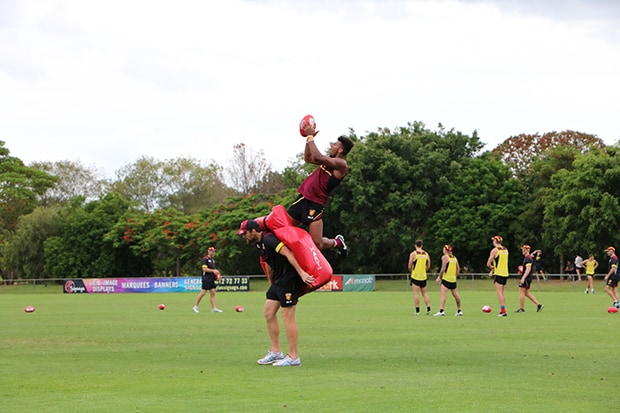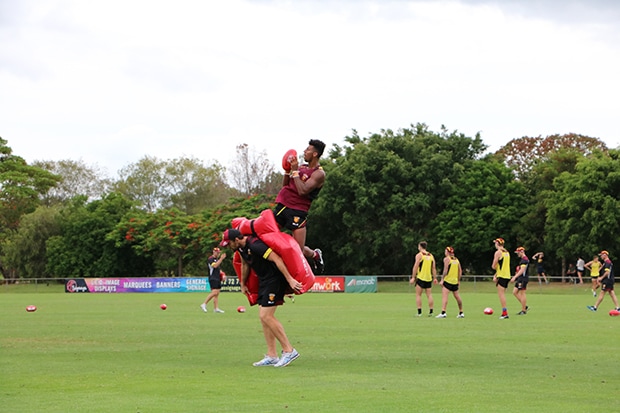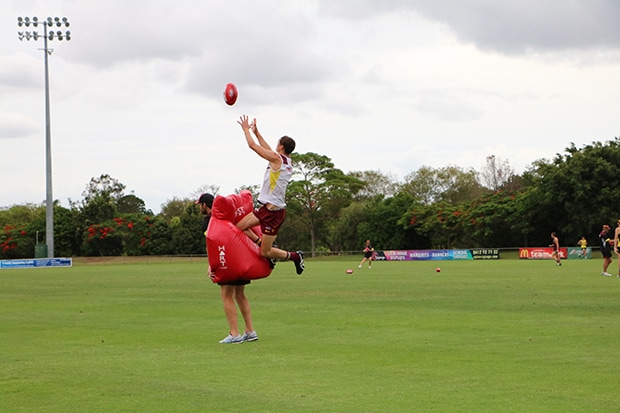 Eric Hipwood jumping high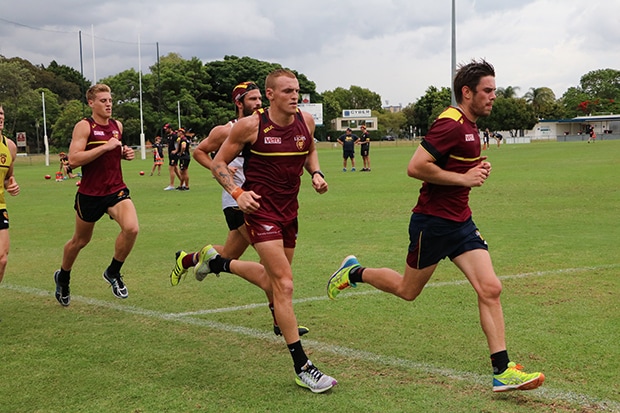 The squad looking strong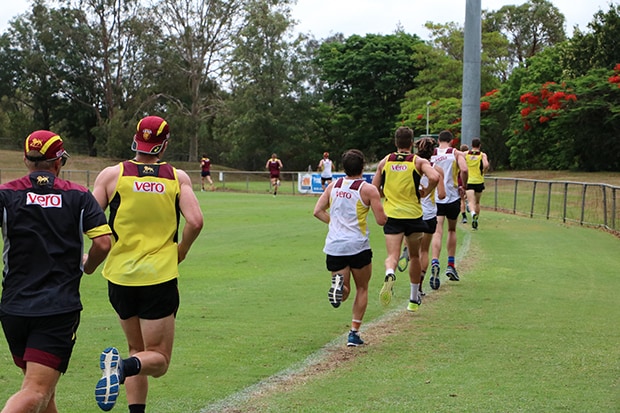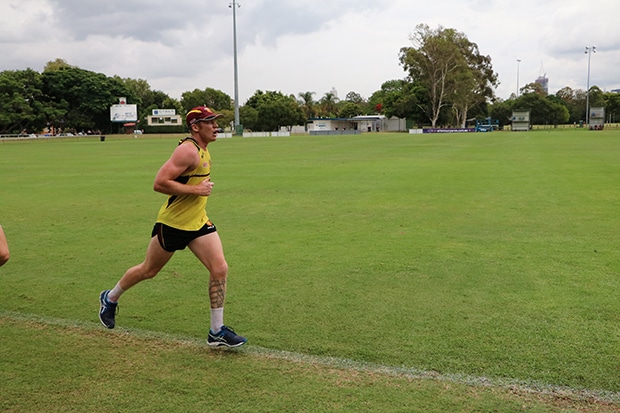 Ryan Harwood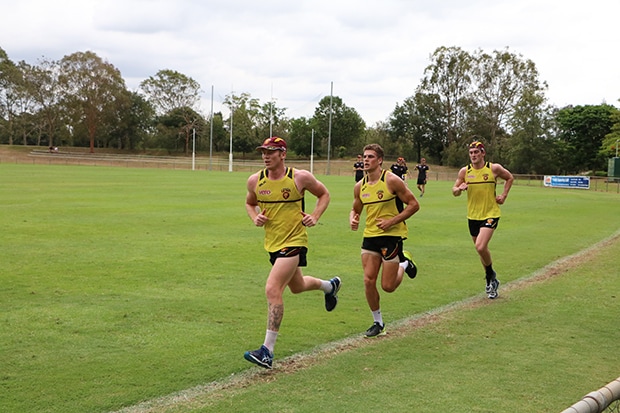 Ryan Harwood leads Tom Cutler and Dan McStay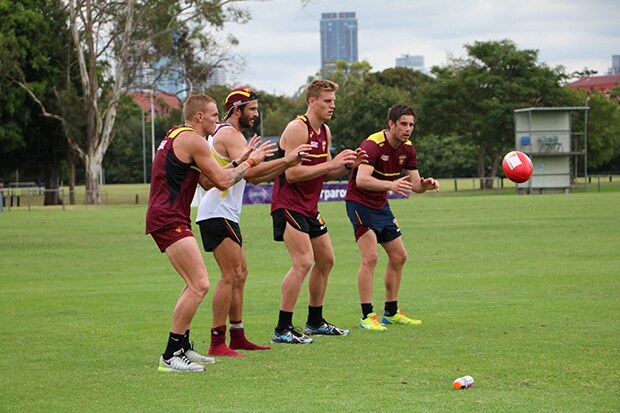 Mitch Robinson, Rohan Bewick, Jarrad Jansen and Ryan Bastinac during a skills session
Tuesday 15 December
Time to hit the weights in the gym!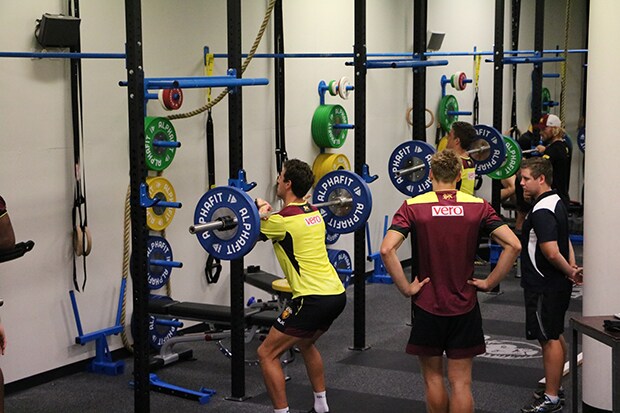 Marco Paparone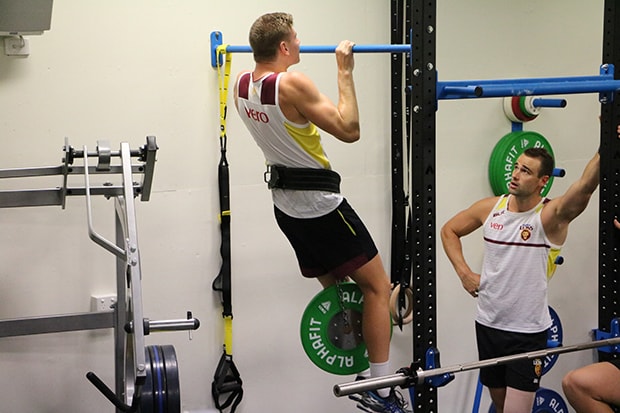 Trent West looks on as Matt Hammelmann works out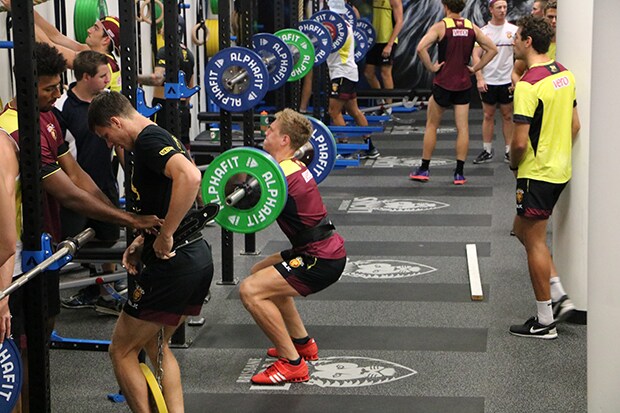 Jarrad Jansen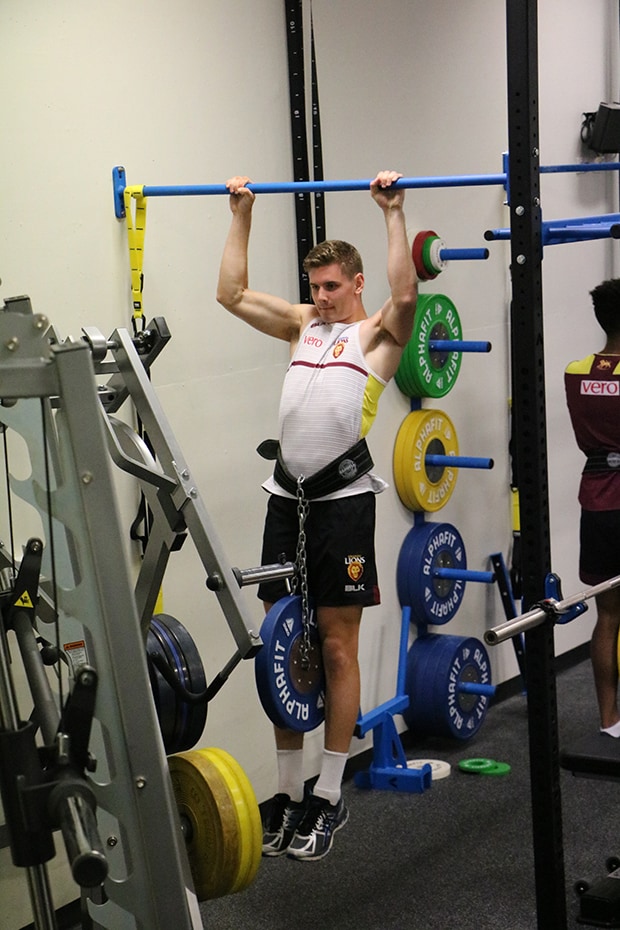 Matt Hammelmann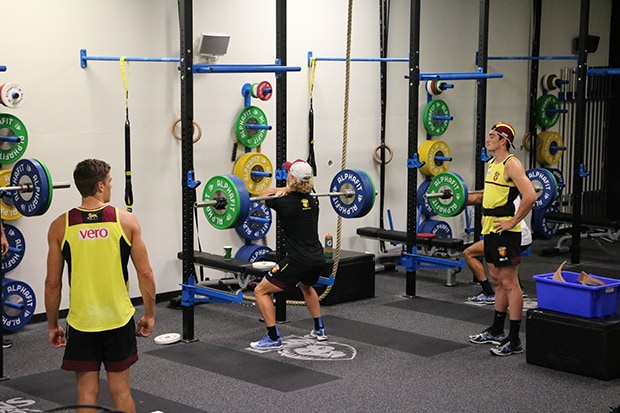 Daniel Rich on the weights
Stay tuned for a full gym reveal later this week...
Monday the 14th of December
The boys started their day with the gloves on.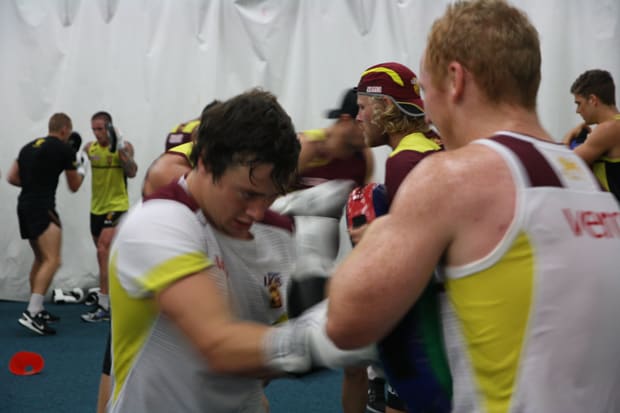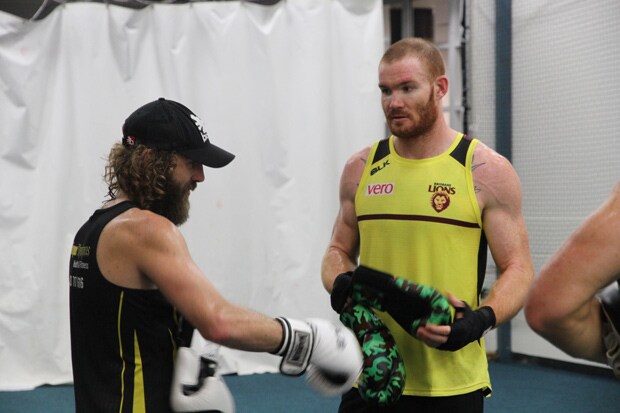 Dan Merrett gets some tips from Boxing Coach Chris Rose.
Then the boys hit the track!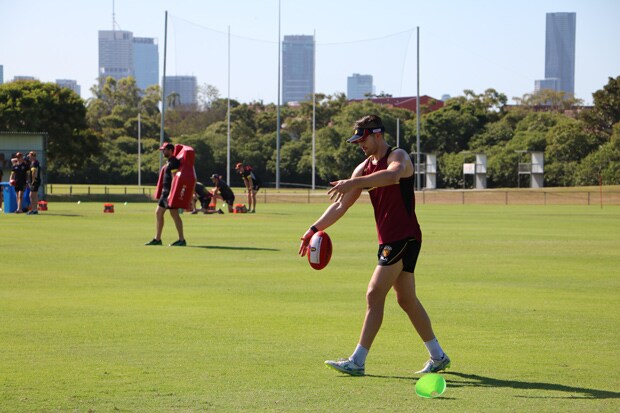 Stefan Martin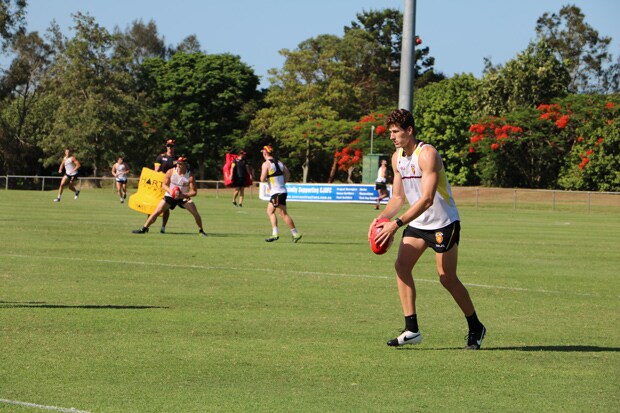 Jono Freeman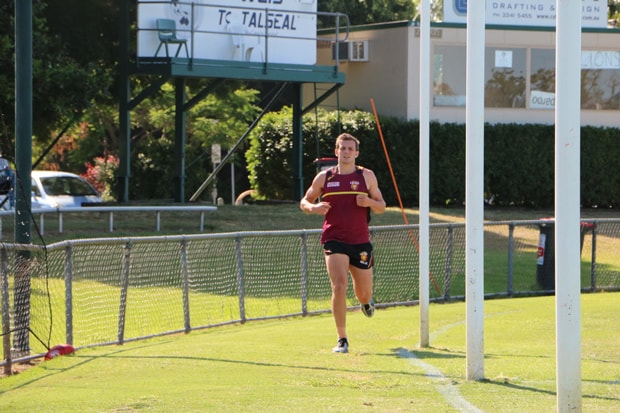 Billy Evans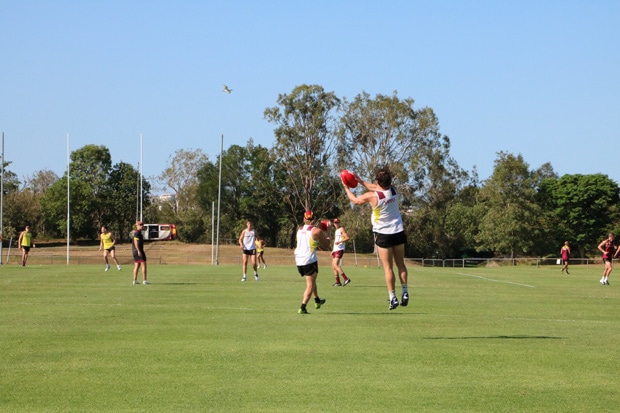 Lewy Taylor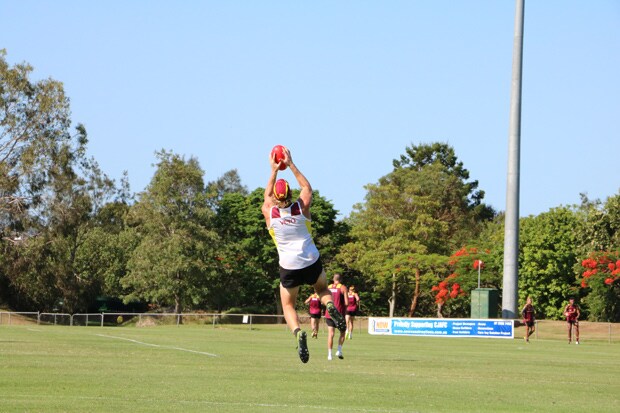 Clunk!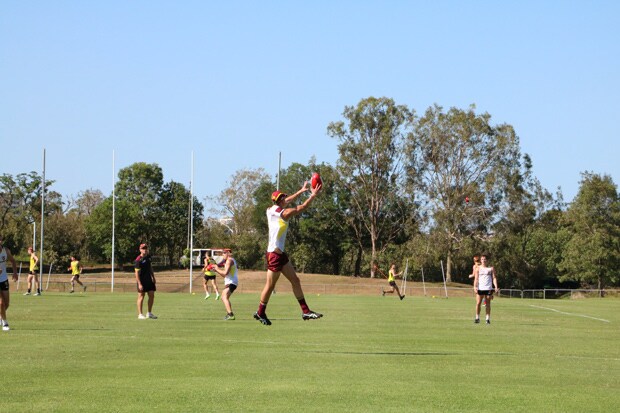 Eric Hipwood takes one out in front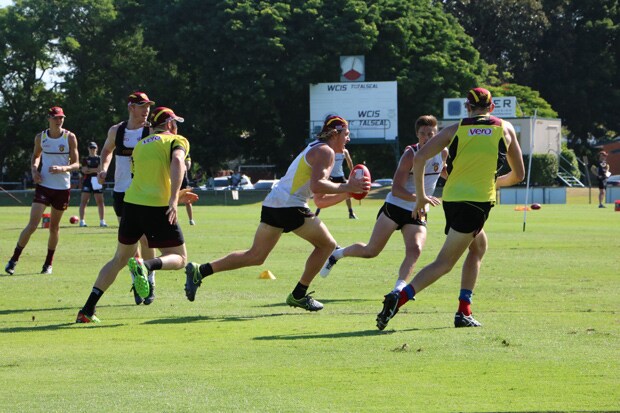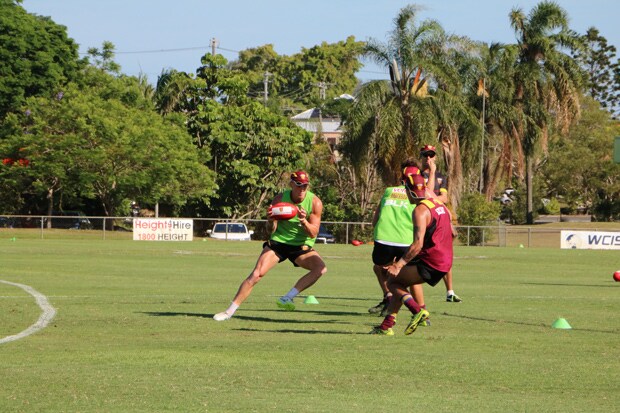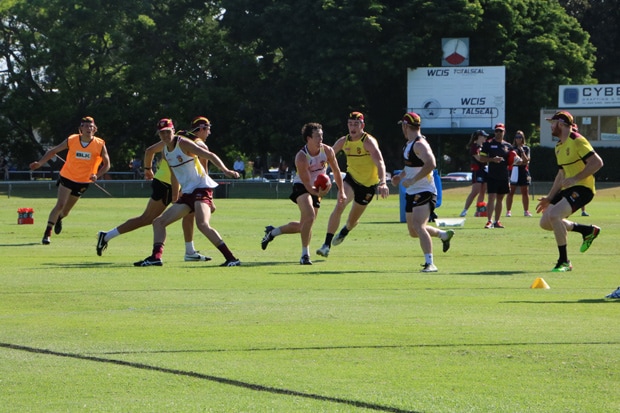 Lewy Taylor sells a bit of candy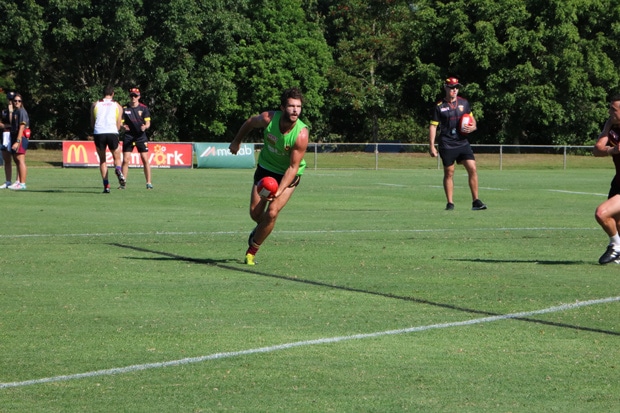 Rohan Bewick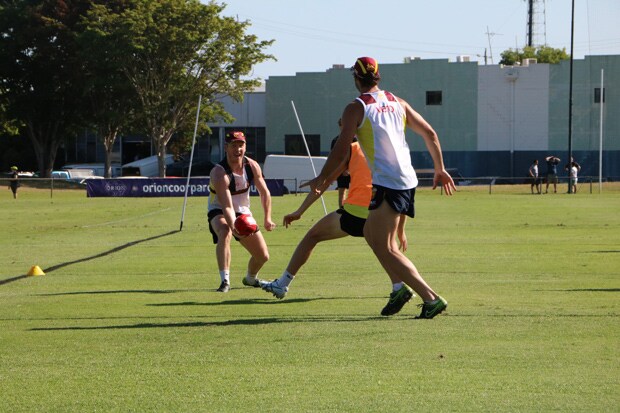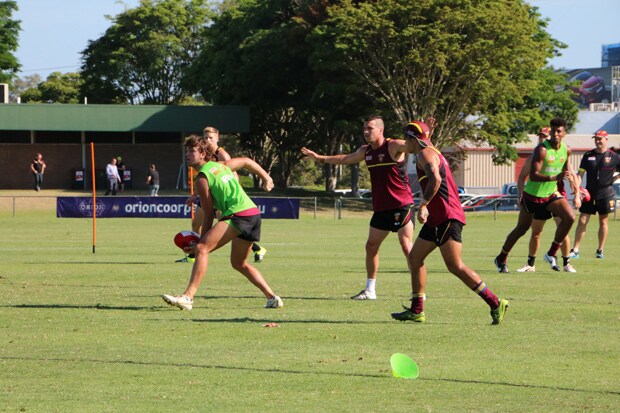 Rhys Mathieson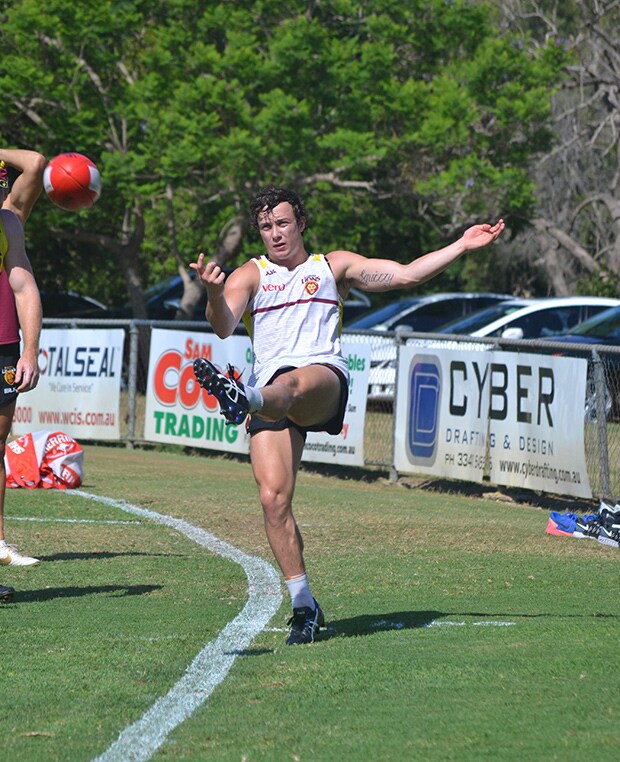 From the pocket! (Photo courtesy of Gold Member Sarah La Sala)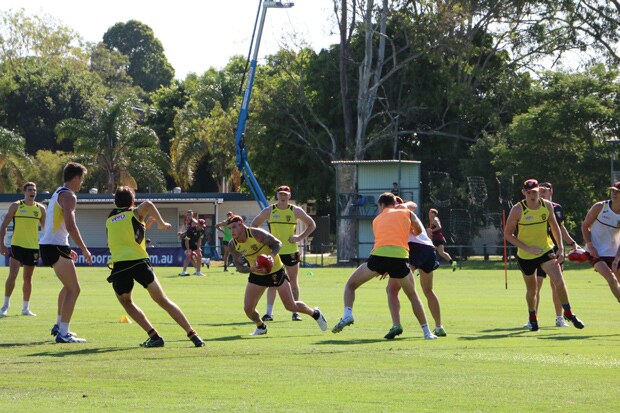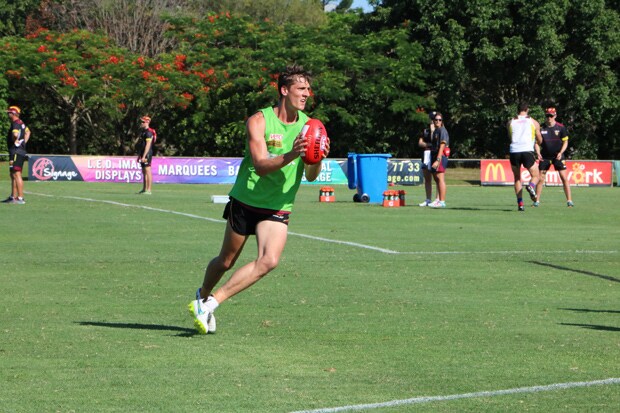 Josh McGuinness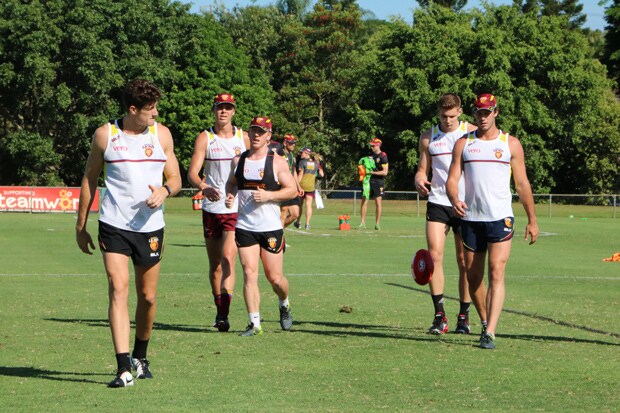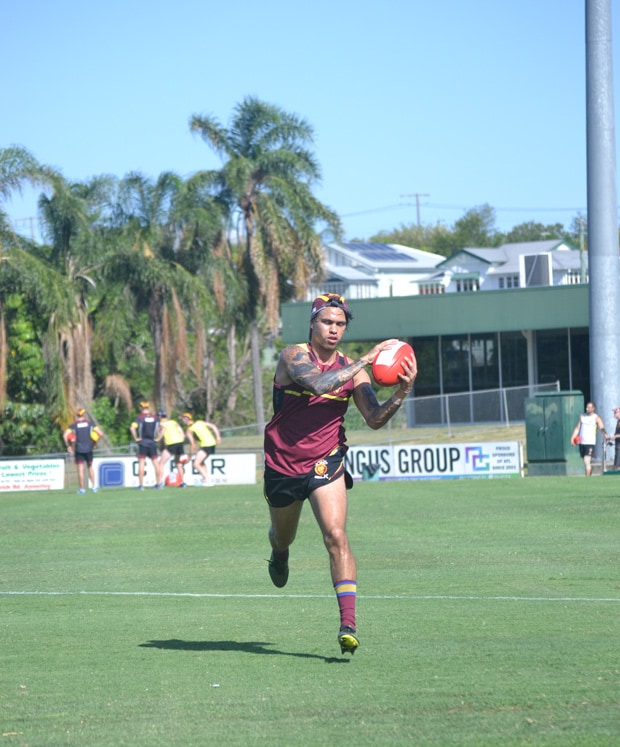 Allen Christensen (Photo courtesy of Gold Member Sarah La Sala)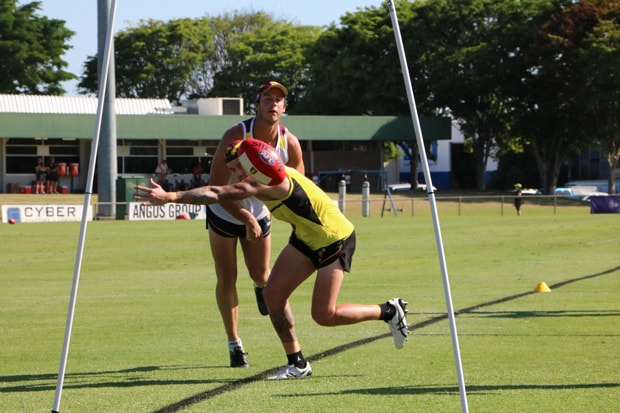 GOAL!