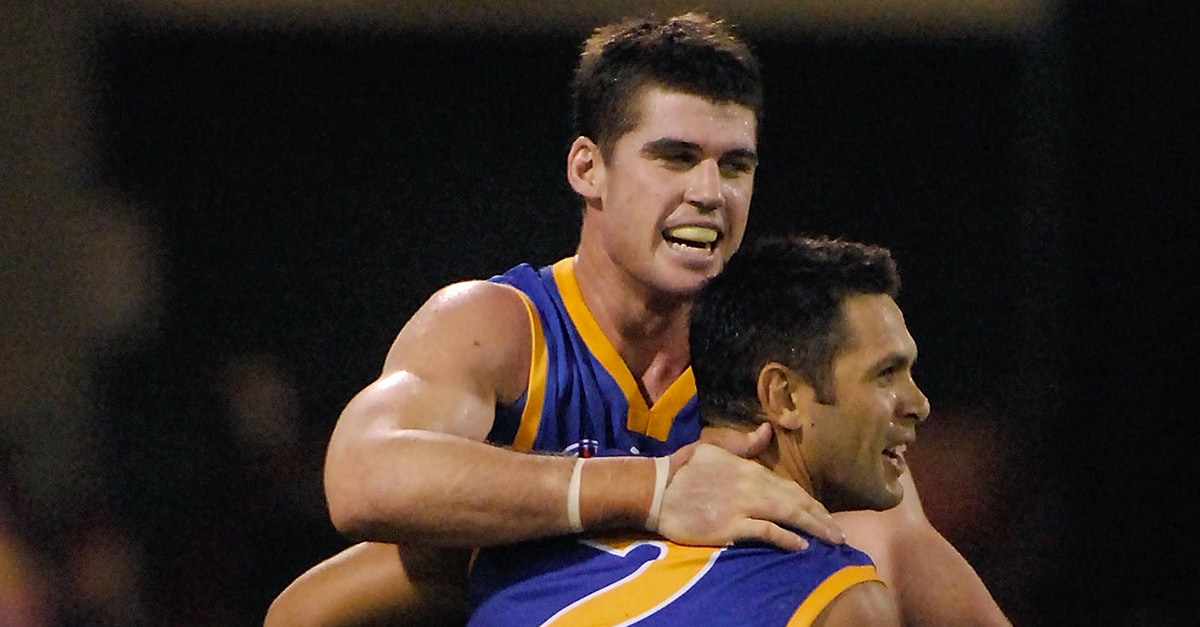 Brisbane Lions great Chris Johnson was an excitement machine during the Club's premiership dynasty.
He was one of eight former Fitzroy players who travelled up to Brisbane after the clubs merged in 1996. In his 14-year playing career at Brisbane and Fitzroy, Johnson won three flags.
Former teammate Johnathan Brown argues he earned another title during his career; as Senior Coach Leigh Matthews' pet.
On his podcast, Browny's Premiership Reunion, Browny says Matthews' had a different set of rules for Johnson; especially when it came to skinfolds ahead of pre-season.
"To play under Leigh you had to come back under 50," Brown said.
This applied to everyone except Johnson.
"I would let myself go during the off season," Johnson explained.
After the 2000 season he married his now-wife Vanessa and the two honeymooned around Italy.
"We spent about four weeks in Italy, around all the villages where her Mum and her Father are from," he said.
"I think I came back with an all-time record skin fold at 144.
"I came back and looked like I swallowed ten cows."
Johnson, however, did not receive any punishment from Matthews because "he had elite skills and was an elite runner," according to Browny.
The high skinfolds ahead of the 2001 season did not appear to have any impact on Johnson, with the Club winning their first premiership later that year.
"You never think you'll win one, let alone two to go on and win three," Johnson said.
When the group meet for reunions each year, he says it's like no time has passed. The group are just so close.
"It's like we've just left the last game and we're catching up again."
The views in this article are those of the author and not necessarily those of the AFL or its clubs