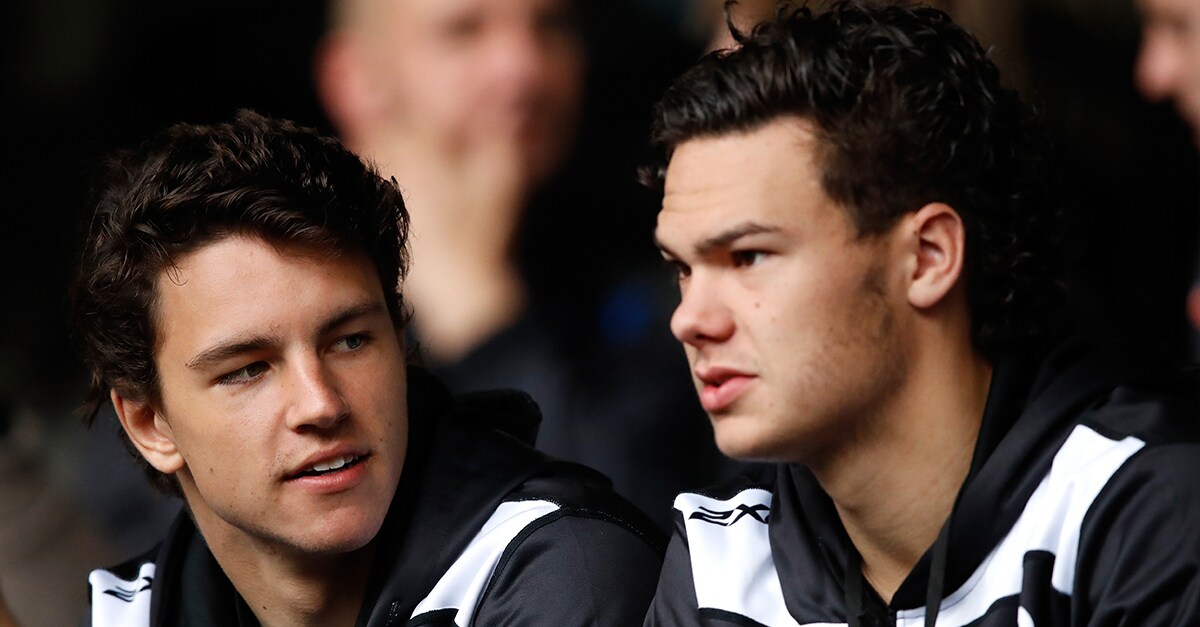 The Roar Deal podcast hosts Michael Whiting and Dom Fay believe if there's ever been a time to be excited for an AFL Draft as a Brisbane Lion, it's now.
"I genuinely think this is the most exciting season ahead that I've had in my time in the job," said AFL Media journalist Whiting.
"If you want to start at the bottom of a journey and take the ride to the top, now's probably the time."
With the 2017 Draft soon approaching, Draft guru Callum Twomey joined The Roar Deal to talk about what could be possible for the Lions with an abundance of early round draft picks.
Twomey is confident that the Brisbane Lions will be considering popular prospect Cameron Rayner as they head into the much-anticipated Draft night.
"I think he's [Cameron Rayner] still the favourite for number one. I think he's probably been the favourite for a while now," Twomey said.
Despite having not tested in the NAB AFL Draft Combine due to a nagging knee injury, Rayner is well-known amongst recruiters for his unparalleled ability as a strong half-forward who can win a game for his side with his explosive power that has drawn parallels to Dustin Martin.
The Lions have emphasised their interest in midfield players heading into the November Draft. However, Twomey assured that Rayner shouldn't be ruled out too early.
"He's a game changing player, he's exciting, takes marks and he goes forward," Twomey said.
"I guess they're the guys you think of that can take a bounce, run to 50 and kick a goal," Fay agreed.
Other Draft prospects which Twomey is convinced will be under consideration from Lions list managers include Luke Davies-Uniacke and Paddy Dow. While, Lions Academy prospects Connor Ballenden, and Jack Payne are also up for contention for later Draft picks.
The Brisbane Lions Major Projects Manager, Jake Anson, also joined The Roar Deal to chat about the recent developments surrounding the proposed training and administration facility at Springfield.
The views in this article are those of the author and not necessarily those of the AFL or its clubs