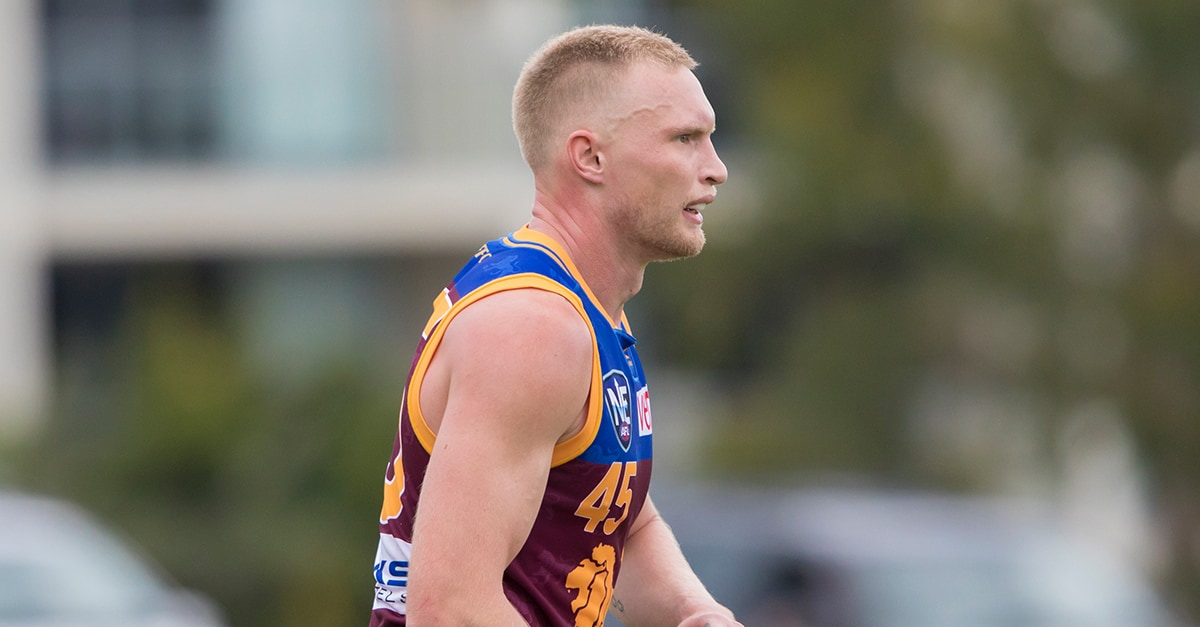 Brisbane Lions defender Jack Frost has retired from football, effective immediately.
The 26-year-old made the decision after receiving advice from a specialist in Melbourne during the off-season.
In his six-year AFL career Frost has suffered 14 concussions while playing for the Lions and Collingwood.
The persistence of ongoing symptoms over the past two years is a concern to not only Frost but to his partner, his family and the Club.
Together with Frost, the Club sought further investigation into Frost's condition before making an informed decision.
Frost said the last few months had been challenging.
"I'm on an emotional rollercoaster at the moment which I'm sure will subside with time," Frost said.
"I have days where I feel okay and have accepted the fact that I can no longer play but I also have days where I get quite frustrated and upset that this is how it has ended.
"I've always played with the people I love most in mind and to hear their support recently has really tugged at the heart strings.
"No one wants their career to end, let alone like this and it certainly wasn't how I expected it to finish.
"I do, however, value my health and the rest of my life and if I can be healthy and avoid further damage to my head it's a no brainer, pardon the pun.
"I have met some incredible humans on my journey and some I will call lifelong friends so it's certainly not all bad.
"I will miss the environment and how lucky I was to play but am also excited to explore my future and the opportunities that will present themselves.
"I will forever be grateful to both the Lions and the Pies for the opportunities they have given me to fulfil a childhood dream and will always hold my AFL career close to my heart."
❤️🦁 #AllForOne

Read more: https://t.co/3rJFUnAI7w pic.twitter.com/chuU0yt9Sn

— Brisbane Lions (@brisbanelions) October 31, 2018
Frost came to the Lions in late 2016, after 54 games in four AFL seasons for the Magpies. In his time at the Lions he played two senior games in 2017 and exemplified great leadership and adherence to the Club's values.
General Manager of Football David Noble said the Club, with Frost, had been seeking medical advice over the last eighteen months.
"Jack's character, values and team first attitude was what attracted us to him initially," Noble said.
"Jack is a natural competitor whose passion for the game can never be questioned, but his health and wellbeing is of our highest priority.
"He has been brave and strong willed during a challenging time in his career and has never wanted to let his teammates down. He is a great team man loved by all at the Club.
"His vulnerability to ongoing issues through a collision sport was something that needed to be discussed. The reality of his ongoing concussions has reached a high medical point of concern and it is in his best interests to retire.
"It's never a great position where a player's decision to retire is forced upon him, but being able to achieve more personal milestones is far more important."
The views in this article are those of the author and not necessarily those of the AFL or its clubs