Brisbane man John Atwood had the time of his life when he was treated to viewing the Lions' training at The Gabba this morning.
His favourite players Dayne Zorko, Hugh McCluggage, Daniel Rich and Cam Rayner all stopped by for a chat and pose for a photo with him.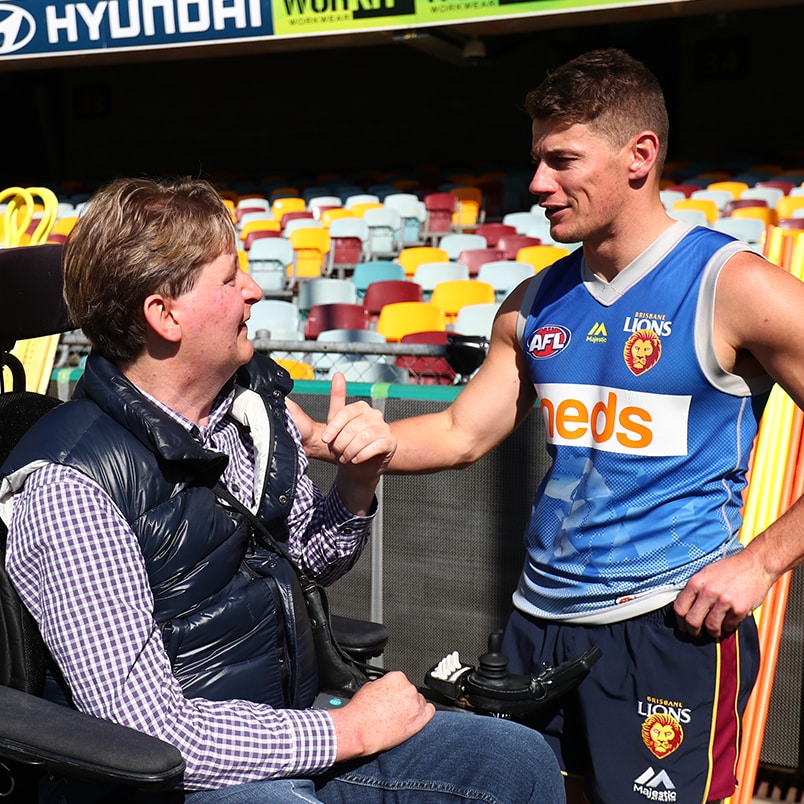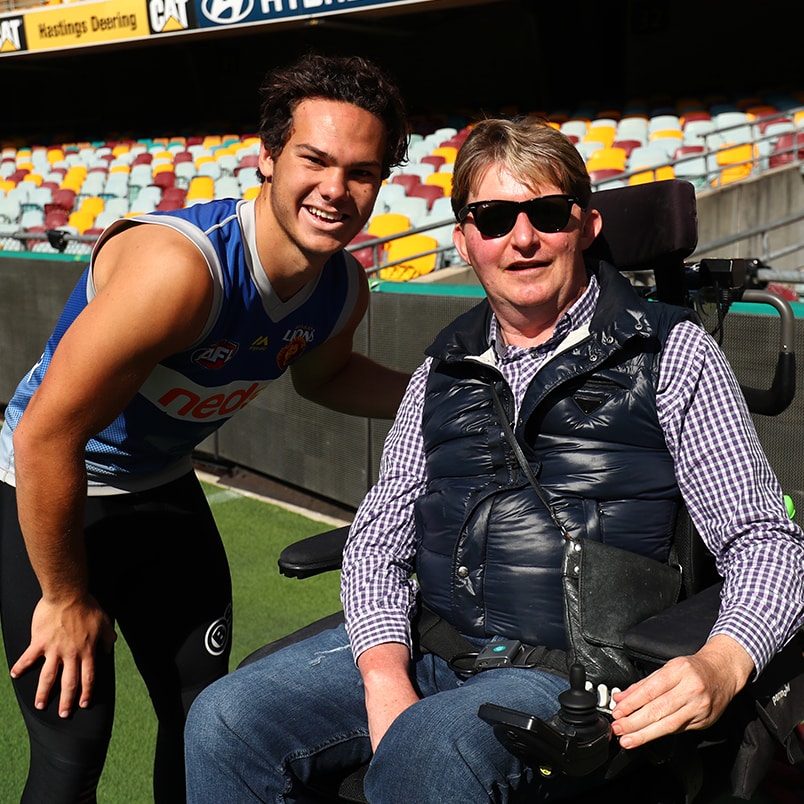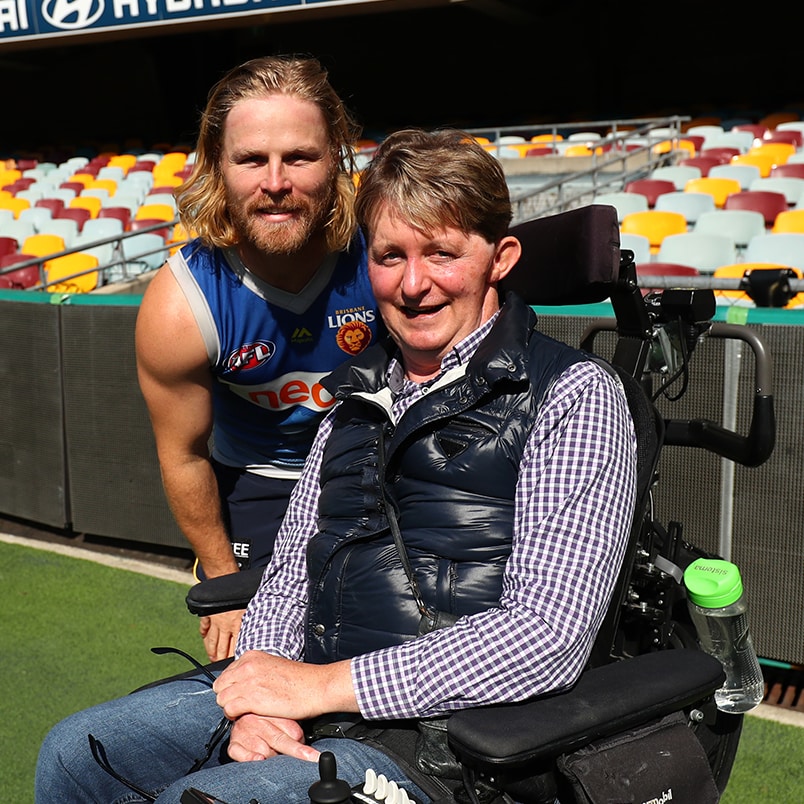 John cannot wait to cheer them on this weekend, when he'll be in the stands when the Lions take on the Geelong Cats in a top of the table clash.
Three years ago, while working in Canberra, John suffered a life-changing stroke while he was returning home from work on a Friday night. It turned his then perfectly healthy life upside down.
He went from working as a specialist in international law for the Australian Government to being bed-bound in hospital for four months.
He returned to Brisbane and was granted funding by the National Disability Insurance Scheme.
Through John's NDIS funding he has been able to access speech therapy, occupational therapy, physiotherapy, music therapy and hydrotherapy on a weekly basis with specialist therapists of his choice.
John's support workers also assist him to be more engaged in his community, maintaining his weekly ritual of going to the cinema every Tuesday, visiting art galleries and keeping up his passion for the Brisbane Lions. He attended his first match since suffering his stroke, earlier this year.