The Brisbane Lions proudly launched the Club's first Reconciliation Action Plan (RAP) in front of current and former players, coaches, staff, members of the board, supporters and media at the iconic Kangaroo Point Cliffs today.
The launch was timely, falling on International Day of the World's Indigenous Peoples.
The one year plan details specific actioning from August 2018 – August 2019 and has been officially endorsed by Karen Mundine, the CEO of Reconciliation Australia.
The Lions Club values dictate they have a responsibility to be inclusive, collaborative, accountable and ultimately respectful to those around them.
"Care and connectedness are two of the Brisbane Lions' four core values that staff, and players aim to demonstrate each day in their work and home life," Lions Chairman Andrew Wellington said.
"These two values are integral to the Australian community bridging gaps between the Aboriginal and Torres Strait Islander and remainder of the Australian community."
Allen Christensen, the Lions RAP Committee's Co-Chair, echoed Wellington's sentiments.
"I think we, as a Club, have taken a few steps forward today," he said.
"We've put all these things down on paper and it's going to hold us to account."
Christensen speaks during RAP launch at Kangaroo Point Thursday morning.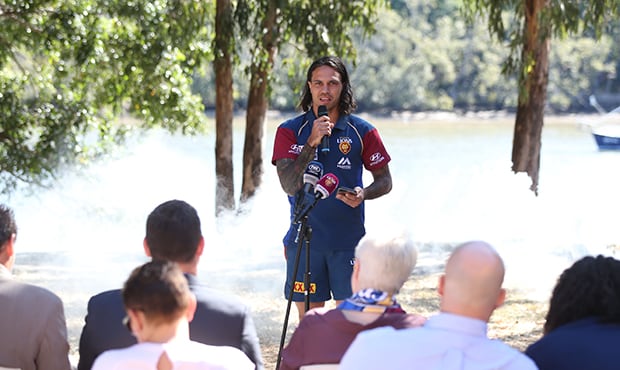 The RAP is an opportunity for the Lions to engage, learn from and ultimately invest in the local Aboriginal and Torres Strait Islander people, not only in the greater Brisbane area, but in their Victorian Fitzroy roots and across Australia.
Building upon a foundation of existing programs and events, the document outlines the Club's future commitments towards a vision for reconciliation. It also states how the Club will use their resources to work with Aboriginal and Torres Strait Islander communities on programs targeting health and fitness, education, and mental wellbeing.
Already the Club has a strong partnership with the Institute for Urban Indigenous Health (IUIH) and provides player ambassadors for their Deadly Choices program.
For the past few years, the Lions have proudly hosted their own The Long Walk. More than 250 this year walked from West End to The Gabba, arriving before bounce in Round 10 against Essendon.
The Yeronpan dancers begin the smoking ceremony prior to RAP launch.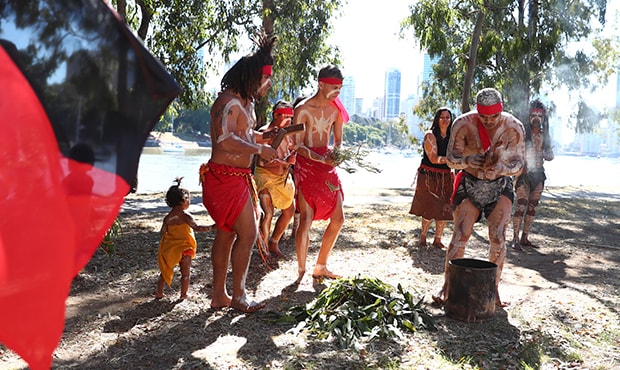 Lions RAP Committee's Co-Chair Cathie Reid with Senior Coach Chris Fagan.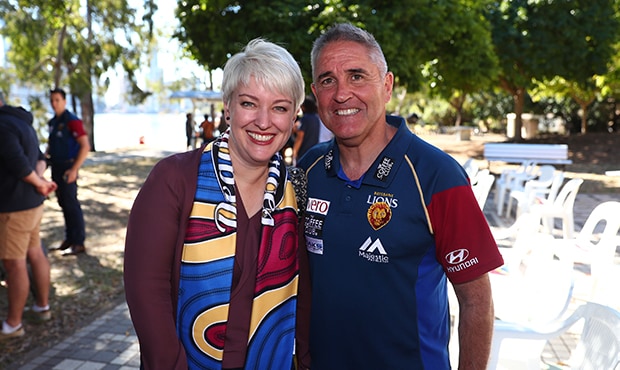 Past and present players of Indigenous heritage (L-R): Chris Johnson, Cedric Cox, Allen Christensen, Ally Anderson, Ash McGrath, Darryl White and Charlie Cameron.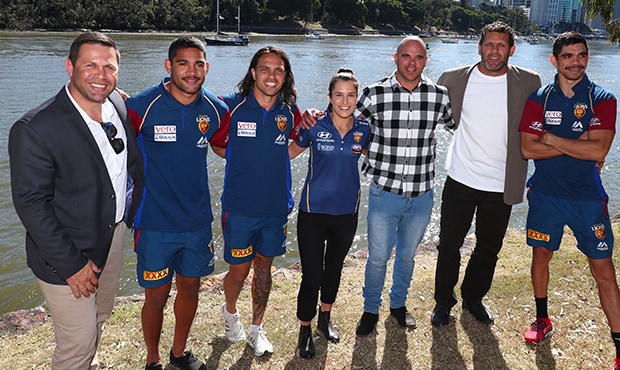 Former Lions player Chris Johnson speaks at RAP launch.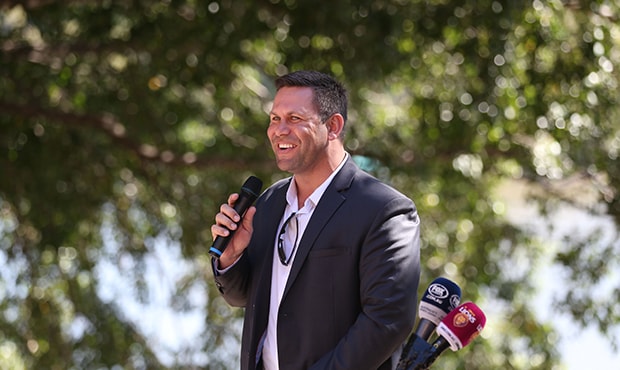 Attendees received a hard copy of the RAP document, with the full version available online here.