Three-time premiership player Chris Johnson revealed his favourite memory during the Lions era of dominance happened in the sheds after the 2001 Grand Final.
Brisbane defeated Essendon by 26 points to claim their first piece of silverware. After the game, the sheds were expectantly packed. Friends, family and supporters couldn't wait to celebrate the victory with the premiership players.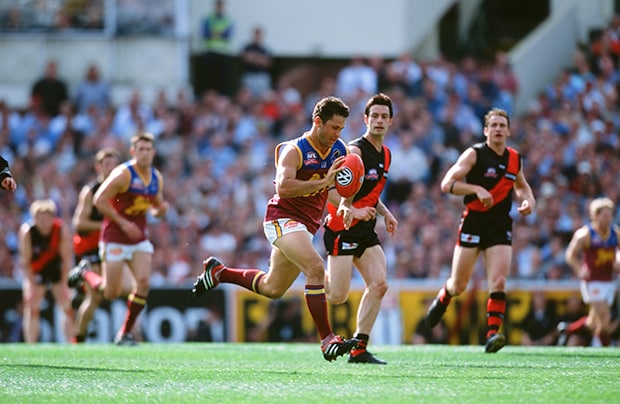 "There was a lot of people in there. Leigh [Matthews] quickly ushered everyone into the meeting room, just the coaches, players and we sat down there," Johnson told Lions TV as part of their Premiership Pride series.
In the meeting room, the group sat in a circle for an hour. In the blur of a Grand Final celebration, this time is etched in Johnson's memory.
"Justin Leppistch said 'let's savour this moment right now because after we walk out of these doors we're not going to be together as a group ever again,'" Johnson said.
Leppistch suggested they pay tribute to one another and their efforts that season.
"The guy you were sitting next to you had to speak about him. Tell him what you loved about him and how he went about it. It was quite emotional in there as well and it was quite rewarding at the same time."
The defender, one of the seven players recruited from Fitzroy after the merger, would go on to win another two premierships with Brisbane. But it was this hour he holds dearest.
Previous episodes of the Premiership Pride:
Episode Three: Marcus Ashcroft