The Brisbane Lions will proudly don Classic Sportswear for the next three years, after they were announced as the Brisbane Lions Official Apparel Partner.
The partnership marks the Australian owned sportwear company's first foray into AFL, after a strong 85-year history which has seen them partner with some of the country's most iconic sporting brands, including New South Wales State of Origin team, Canterbury-Bankstown Bulldogs, Penrith Panthers, and Cricket Australia.
Commencing from today, Classic will supply the Brisbane Lions men's players, coaches, members and supporters with high quality sports apparel.
The privately-owned company prides itself on producing first class, reliable products with their manufacturers located in in Australia and overseas.
The new range will be available for pre-sale through the Lions online shop and in-store from late November, with stock arriving in store in mid-December.
Brisbane Lions CEO Greg Swann said the Lions are proud to partner with such an established Australian brand.
"It gives us a sense of pride knowing that when the men's AFL team run out to play, they will be wearing a high quality, reliable Australian brand," Swann said.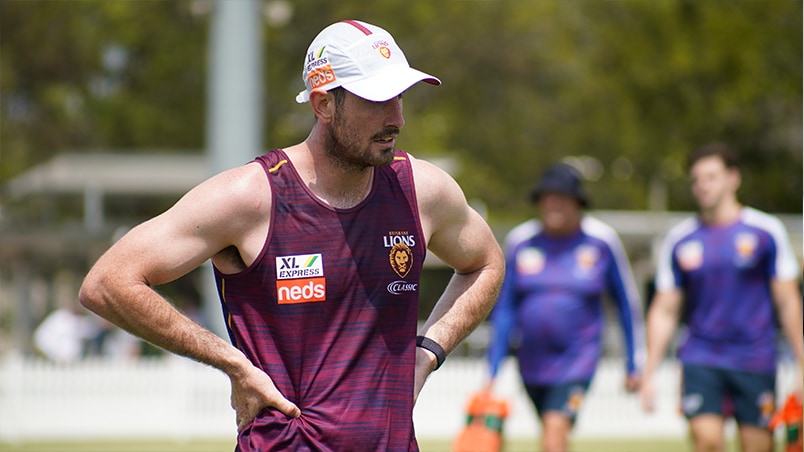 "We are pleased that Classic would trust us as their first AFL partner in their 85-year history and we look forward to building on the relationship in coming years."
Classic Sportswear CEO Warren Carney said they're excited to venture into the AFL industry.
"We could not be prouder to partner with a club such as the Brisbane Lions, who have shown amazing professionalism and shared values with ourselves," He said.
"We are looking forward to working with the coaching staff and playing roster to gain that extra 1% knowledge to help take the team to the next level in 2020 and beyond."
Check out what our players will be decked out in this season, thanks to Classic Sportswear.
Pre-sale is now available at shop.lions.com.au
About Classic:
Classic Sportswear has established itself as a leader in Sporting Apparel in Australia having specialised in many sports over its 85-year history. Classic has previously been the Official Apparel Partner of New South Wales State of Origin team, partnered with many NRL and Rugby Union clubs and has been a specialist in supplying schools their sporting apparel.