Dayne Beams' imminent return to senior football is an exciting prospect for the Brisbane Lions, who have rarely had their prized midfielder on the park since he arrived prior to the 2015 season.
The Lions have the youngest list in the competition and debuted nine players in 2016. While injured, the 26-year-old has relished the opportunity to help out the Club's developing youngsters where he can.
Beams is now the closest he has been to full training for some time and Senior Coach Chris Fagan has told lions.com.au that a fully-fit Beams is not far away.
"It's good to have him back out on the track," said Fagan.
"He's getting closer to joining in full. He's definitely had a presence around training this week."
Beams played just six quarters of football this season before requiring knee surgery for troublesome tendinitis. When the midfielder returned, however, he was back to his brilliant best collecting 30 touches and kicking a goal against Port Adelaide in Round 7.
"I know he's incredibly keen to show all the Lions supporters that he can get out there and lead and be a great player for us.
"We're very happy with where he's at at the moment." ​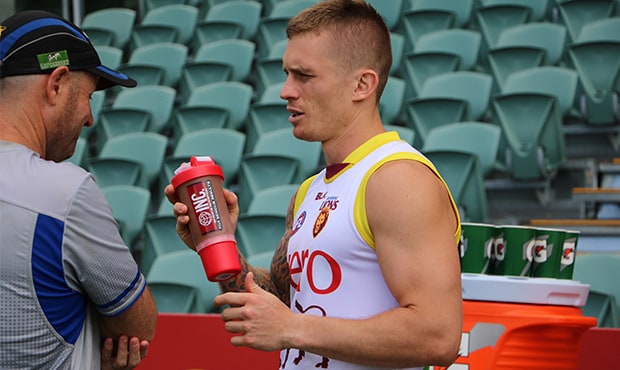 Latest on Lions.com.au:

Fagan: The intensity is high

Christensen gets his 'zip' back