Round 1 remains the focus for the Brisbane Lions after the side's first competitive hit-out of the season last weekend against the Gold Coast SUNS.
The Lions were accounted for by their Queensland rivals in the six-period game which served as a dress rehearsal before this weekend's JLT Community Series clash against Hawthorn.
The SUNS dominated play in the early stages, piling on eight goals to none in the opening two periods but forward coach Jed Adcock was adamant there was plenty to take away from the game.
"It was another really good hit-out for us as we're building towards Round 1. We still have games against Hawthorn and Melbourne to go obviously before Round 1 but it's another step towards that," Adcock told lions.com.au.
"I think to start off with you've got to turn up to play no matter who you're playing.
"Gold Coast came out hard, they attacked the ball well and pressured hard and probably took up two or three quarters to really get into the game."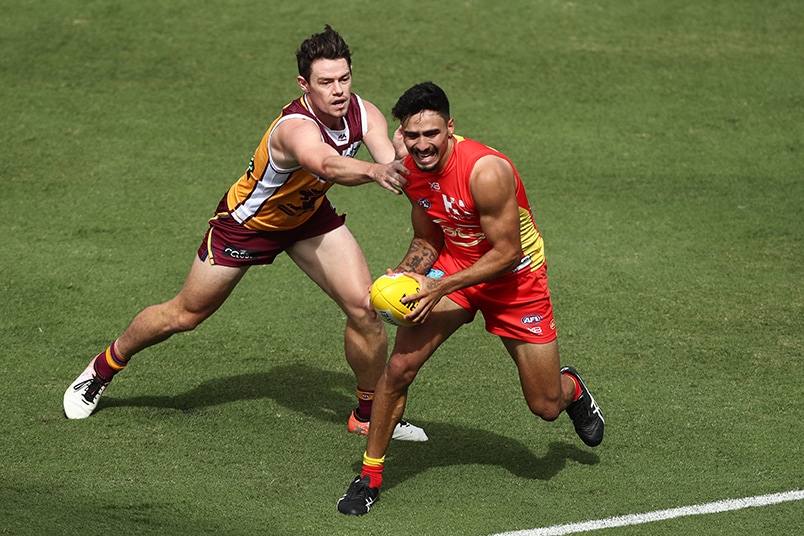 All available players on the Lions' list were rotated throughout the game as the team prepares for their opening round clash against West Coast next month.
The SUNS' stronghold in the midfield made life tough for the Brisbane forward line which included the returning Charlie Cameron and Harris Andrews, who had been earmarked as a swingman for the Lions this season.
While the forward setup was starved of opportunity early in the game – Andrews returned to his usual post at fullback in the second half – Cameron ended his return game with two goals.
Adcock said Cameron was among the highlights from the contest and said the lively forward will be better off following the game.
"The thing was the ball wasn't down there a whole lot for the first half. It probably took us until the third period to really start to get some ascendancy back ourselves."
"It probably took him a little bit to get into the game. Once again as a forward group, the ball needs to be in there a little bit more.
"It was a good run for him. He's still moving towards full fitness but he's moving well and looking good. It's nice to have him back in there."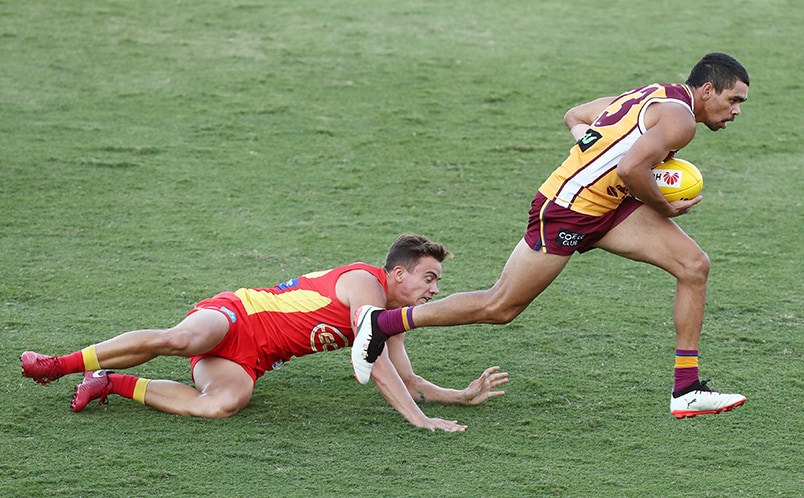 Adcock said while the final score line wasn't a positive for the Club, the hit-out was beneficial and will help the team build towards the season proper.
"We're building for Round 1 and that's what we'll continue to lead to."
Brisbane will host Hawthorn this Sunday, Match 3 at Moreton Bay Central Sports Complex for the team's first JLT Community Series game.
Tickets for the 2019 JLT Community Series are now on sale.